"iPhone apps sphere" (CC BY 2.0) by blakespot
In a mobile world where Android users have 2.2 million apps (Statista June 2016) and iOS followers have 2 million (Statista) downloadable options, standing out from the crowd isn't easy. With games, tools, stores and utilities all available at the touch of a screen, finding a place among the masses requires some careful consideration and planning.
Fortunately, with smartphone usage set to top the 6.1 billion mark by 2020, there are plenty of people out there willing to consume the content you create. Naturally, you can't satisfy all of the people all of the time. However, if you come up with a concept and follow three basic principles, you can ensure your app is not only well focused but also suitable for the modern mobile user.
With this in mind, let's take a look at the three Ps you need to consider for you start piecing together a mobile app.
Platform

"portatil-tablet-smartphone" (CC BY-SA 2.0) by miniyo73
Before you even start the coding process, the first thing you need to think about is the platform you want your app to be available on. Are you content with targeting a single market, such as Android users, or do you want more cross-platform compatibility? Indeed, with Nintendo Switch set to launch in March 2017, the concept of gaming on multiple platforms from a single device could change consumer expectations.
Although the immediate future is likely to see apps spread across iOS and Android devices, it's likely that will change in the long-term. Nintendo Switch is a handheld console, traditional console and tablet all in one. Add to that laptops that can turn into tablets and you can see that hybrids and integration are crucial moving forward. Therefore, if you are designed an app, it's important to consider its ability to cross borders.
Payments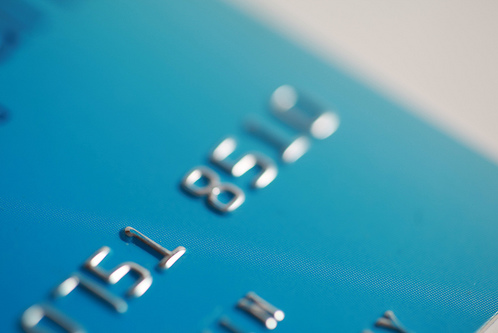 "Credit Card" (CC BY-SA 2.0) by barsen
According to App Annie's review of mobile apps in 2016, revenue from ads and purchases grew by 40% to $89 billion last year. With users willing to spend serious amounts on mobile entertainment, the second consideration you need to factor into your app's design is the various forms of payments you're going to make available to users. For those that want something a little different, pay-by-phone-bill is a neat system. Used by a variety of developers, including iGaming brand mFortune, this system essentially allows users pay for content using their phone credit.
For example, at mFortune, new players can claim a free spins no deposit bonus when they sign-up. Although this bonus allows them to play games like the Sherlock slot for free, the cash they win will have to be "cleared" by depositing and then staking real money. To make this process as seamless as possible, customers can charge small deposit amounts to their phone bill. Within a few touches, the process is complete and, what's better, users don't have to input any sensitive personal details to make a deposit.
Price

"Money Graph" (CC BY-SA 2.0) by 401(K) 2013
It's a debate that app developers have been having since time began, but it's still something you need to address if you want to be successful. In reality, it's possible to have a successful app whether it's free or paid for. Naturally, free-to-play apps attract more downloads, but your success then depends on how your price in-app purchases. Another consideration you need to factor in if you're going to create a free app is that you'll be up against a lot of competition. In 2013, Flurry Analytics found that 90% of iOS apps were free.
If you feel as though you want to be in a more elite crew and charge money for your app, it then becomes a question of how much. According to Statista, the average price paid for an iOS gaming app in June 2016 was $0.55. Moreover, the overall average of apps and games was $1. From this, it's clear that if you want to be competitive you need to keep the price as low as possible. Something around the $5 mark would be considered premium, while a $1 app would be about average.
By taking into account the price and then factoring in the platform and payment options you'll offer, you should be able to cover all the money-making basics before you start building your app. Of course, as technology and tastes change, so too will the answers to the above questions. However, if you can keep them in mind at all times, you should be well on your way to mobile 'appiness.