What Are the Alternatives to Traditional Banking Right Now
Traditional brick and mortar banks reigned supreme for ages, but times have changed. People are less interested in visiting their local branch to talk to a teller and go over the details of their accounts. Luckily, there are a number of banking alternatives out there that can help the average person manage their finances.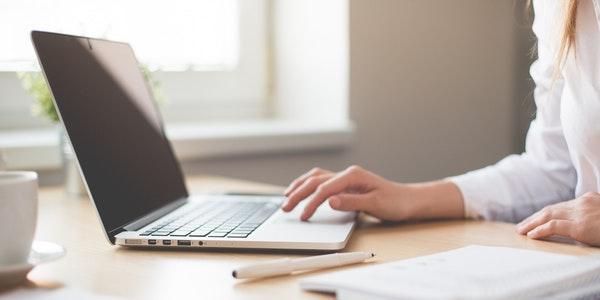 Online Banking
If you don't want to ditch your bank entirely, you can use their online banking options exclusively. One of the reasons for using online banking is that you never have to visit the local branch during your lunch hour or busy weekend morning to manage your accounts. All you have to do is log into your account to check your balance, pay off bills and transfer funds.
Other than convenience, one of the benefits of online banking is that it's much easier to monitor your accounts to see if there is anything wrong with your transactions or deposits. If something fishy is showing up on your account or the costs look higher than they should be, you will notice right away. No doubt you are already aware of some of the things you should be doing to protect yourself when it comes to both online and physical transaction, but it's always wise to be fully knowledgeable of things like check fraud prevention best practices so that you can be as sure as possible that you will not fall victim to this.
Neobanks
Neobanks are new types of banks without any physical branches, so they only offer online banking services to their customers. These banking alternatives are gaining popularity because they charge their customers lower fees in comparison to traditional institutions. Since they don't have to pay for banks, tellers or security personnel, their fees can be lower.
Another reason for the recent rise of neobanks is that people are losing trust in older institutions and want to rely on smaller companies that are newer to the banking world. Many customers lost faith in big banks after the financial crisis of 2007-2008.
Digital Payments
Carrying around wads of cash inside of your wallet or purse is not as popular as it used to be. A survey by U.S. Bank showed that 47% of consumers prefer digital payments to cash — the younger the respondents were, the more likely they were to favor digital payments. Instead of going to the bank or an ATM to take out paper bills, you can pay using digital options like mobile wallet apps or P2P payment apps.
A mobile wallet app like Google Wallet lets you keep your bank cards at home. You can use your phone to buy items at stores and businesses, as long as they accept it as a form of payment. Instead of fishing for change in your wallet or swiping your card and inputting PINs, you can pull out your phone and have the purchase finished in seconds.
There are times when you will want to give money to personal contacts. Making these payments with peer-to-peer transaction apps will save both parties lots of time and effort — you don't have to carry around exact change or write them a check that they will need to cash.
You can use the PayPal app to send money easily to your friends and acquaintances after splitting the bill at a restaurant or sharing a long ride in a taxi. The app 2Checkout is good for anyone making international payments. Other possible P2P payment options that might pique your interest include:
Venmo
Dwolla
Payoneer
Intuit
ProPay
Square Cash
Circle Pay
Zelle
Online Loans
Going to the bank can be a hassle for simple actions like checking balances or making withdrawals. It can be a real slog for problems that have a sense of urgency — like taking out a loan. The process can be lengthy and painfully slow, especially when you are busy during the branch's narrow window of work hours. Instead of shifting around your schedule and grinding through the application process, you can do it online.
People who are dealing with urgent payments can visit a site like MoneyKey to apply for cash installment loans or payday advance loans and get the results they need in a hurry. After filling out the application online, they can get approved within minutes and have the money deposited into their account almost immediately. The money can be there as quickly as one business day.
As an added convenience, the company also has an app that can be downloaded on your smartphone. The tool can help you view your loan status, check your repayment schedule or make new loan requests.
Online banking, digital payment apps and loan websites all offer you the same services that you can find at your local bank, with the added benefits of faster results and limitless hours. You don't have to race to get to the branch before it closes or wait in line to talk to a teller for two minutes. You can leave those annoyances behind and embrace the banking of the future.