How Digital Retailing is Changing the Face of Auto Sales
With technological innovation, what seemed impossible in the past is often turned into a reality in today's world. For many years, the auto industry struggled to offer the same online services that were readily available and successfully implemented for other retailers – but all that is now changing with the introduction of new virtual retailing services, which link the features of social media marketing with dealership websites!
If your dealership is already on the cutting edge of online marketing, then you'll already know how online chat, digital financing and insurance applications, and many other services can boost your ability to generate excellent leads online – but if you haven't yet implemented these offerings, then you'll want to click here to find out how you can prepare your website for the next big breakthrough.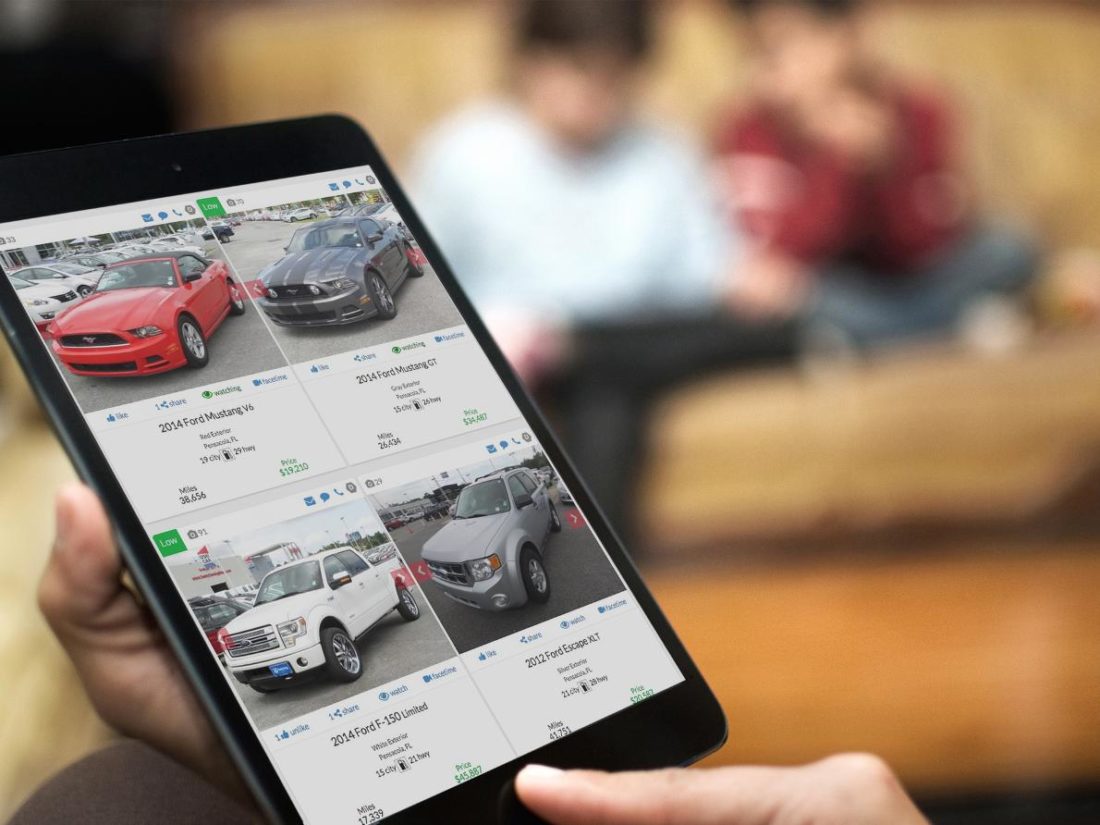 The Ease of Online Shopping
A quick example can easily demonstrate the high demand for online retailing services. If you've recently had the experience of trying to shop in a busy store during black Friday or boxing week, then you'll relate to this example.
Imagine standing around is a store that sells any type of small consumer products. You wait for ages to get service, but the store is overrun with customers who are keeping the staff busy. When it finally comes your turn to speak with an employee about that great deal you've seen advertised, you find that the item you came to buy has already been sold out.
Just as you begin to realize that you've wasted your entire day, travelling to the store only to come up empty handed, the cashier suggests that you try to purchase the same item online for the same price. So you get out your smartphone, and it works! Within minutes, you've bought the exact same item to be delivered right to your door.
Comparing Online to In-store Shopping
To those of us still only comfortable using physical sales locations, the capability to make purchases on a smartphone might seem like a miracle: a sold out item is suddenly made available again at the same great price. What's more, online shopping is possible from any location, so no time is ever wasted travelling to a location or waiting in line. When we compare online shopping to in-store shopping, it's easy to see that there are major benefits to using technology to shop.
Auto Dealerships Online
To younger and more tech savvy consumers, the reality of using technology to do consumer research and purchase goods is already commonplace. The current generation of car buyers are entering the dealership with more knowledge about available vehicles than ever before. This is because they invest time online comparing details and prices, so they'll be prepared to know exactly what they want. These same customers are eager for the opportunity to finalize auto sales online – and if you can't offer this service, they'll turn to a competitor who can.
The Latest Breakthrough
With the introduction of virtual retailing, these same customers are able to go further when purchasing vehicles. When new auto dealership digital retailing services are introduced at the upcoming National Auto Dealership Association (NADA) conference in San Francisco, the online world will change dramatically for dealerships.
When new marketing strategies hit, your dealership needs to be ready. If you haven't already implemented a professional online marketing strategy, then talk to the experts about how you can bring your website up-to-date and get prepared for the next step!